It is officially in the store now!  Pixiemama Designs' latest full kit is perfect for all your everyday scraps! 
Beautiful jewel tones and kraft colors come together for the perfect Project 365 kit.

These colors are feminine, yet neutral enough to make any page wonderful. Included is 14 papers and over 30 elements with an everyday theme, perfect for Project 365 or any time you need a general kit.

- 8 Patterned Papers (12x12, 300PPI)
- 6 Solid Papers (12x12, 300PPI)
- 37 elements:
- 3 unique blank tickets
- 1 blanket-stitched border (almost 12 inches), one with holes and one without
- 1 metal brad
- 6 unique buttons
- 2 unique acrylic circle frames
- 4 unique flair
- 2 unique medium-sized stitches, both with holed and non-holed versions
- 1 metal paperclip
- 5 ribbons (1 recolored)
- 2 unique ric-rac
- 2 small stitches, both with holed and non-holed versions
- 2 unique kraft-colored square frames
- 2 curled strings
- 4 unique kraft-colored tags
- 14 phrased paper strips
- Date elements, including all 12 months, 7 days of the week, and numbers 1-31
- Matching tiny paper alpha (lowercase, uppercase and some symbols)
- Metal alpha (Uppercase and numbers/symbols only)
Here's a few more CT layouts to gather inspiration from…not always what you see! LOL!
By Brooklyn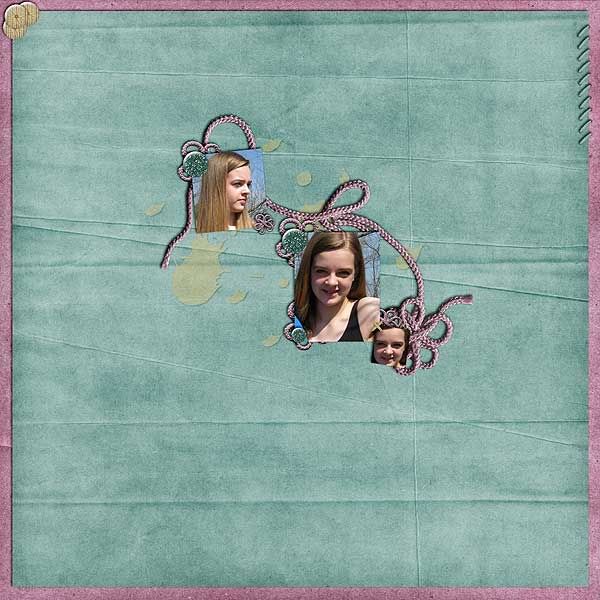 By Missy

So what are you waiting for…grab it now at Scrappity Doo Dah and don't forget to grab the styles that match it perfectly!
Until then….happy scrappin'!